Locating in the area of Yangtze River Delta, we has one of the strongest industries mechanism. Saichuang Weilai, is founded based on the venture capital investment, exploring an unique way to gather talents and capital, then build up the leading talents strategy with fascinating entrepreneurs. Our goal is to cultivate a leading high-tech environment in China.

Saichuang Weilai is a professional platform which is formed under Zhejiang Cybernaut Venture Capital. We gather and select elites from leading start-up resources and build up a data base. Through our data base, an entrepreneurial ecosystem of ''Talents + Capital + Incubating + Landing Service"has been built to import of foreign talents and technologies.
There are Three Precision in our ideology, which is precisely bringing in talents, precisely choosing the industry and precisely incubating start-ups. "Mainly in the Yangtze River Delta, we are trying to precisely plant seeded talents into a proper soil." said by Jin Hui, the president of Zhejiang Saichuang Weilai Venture Capital Investment Management Co., Ltd.
Last May, Ningbo JuJia New Material Technology got 70 million A-round financing. The company eventually had 0.4 billion of total value. A mobile phone antenna is made of the LCP resin film, which is researched and developed by Ningbo JuJia. Since 5G is a main issue today, the product from JuJia, helps domestic telecommunications companies on lowering the cost of production and the risk of supply.
The New Material Industry is one of the trillion-level industrial clusters of Ningbo. Since 2014, Saichuang Weilai had operated the Global New Material Startups Contests that brought back more than 30 great new material projects and over 2 billion financing toNingbo.
Besides cooperation with Ningbo, our first step of "precisely bringing in talents" is implemented in Taizhou. Based on the Seven Hundred Billion level Industries in Taizhou, we cooperated with start-ups and bringing in the talents. The Jiaojiang District is the pioneer of toilet industry in China. There are more than 60 percent of intelligent toilets manufacturing in Jiaojiang. The First China Jiaojiang Digital Economy Intelligent Toilet High-end Equipment Innovation Competition was held by Saichuang Weilai. After that there were 8 awarded projects signed contracts with local companies.
Since 2016, we made contribution to the cooperation between capital investment institutions and several projects of intelligent manufacturing and robotics. We are the operator of the Global Intelligent Startups Contest in Yuyao for three years. The global start-up contest is the result of the successful cooperation, and it imported 23 foreign projects to Shaoxing, and all projects have received the total of 110 million government financing. Including the city Huzhou and Deqing, Saichuang had organized start-up contests for 3 years. With the correlations with the high-tech zone of Huzhou and Moganshan, the three contests had attracted over 15 entrepreneurs to develop in China.
In the area of Zhejiang where the private economy is active, we are always exploring how to cultivate of innovative talents. We believe that the only way is to lead talents to find a proper industry with our support." said by Jin Hui, "This year, we held the second Jinhua startups contest. There were 75% of participators are from Jinghua. Because Jinhua citizens are warmly welcomed to come back home and start a career. And it is our job to look for them."
Furthermore, we have countless working partners like Xidian University, public companies and Kunshan Yuanwanggu Industrial Park. Afterwards, the start-ups contests about IOT is the cooperation between Kunshan Yuanwanggu and us.
The first goal of Saichuang Contest is to bring in talents overseas, and the following step would take three years. In order to lead the seeded talents into proper land of their hometown mostly.
The CIC Forum (Capital Investment Connection Forum) is basically using the main concept of Saichuang Weilai. We provided directly investment institutions and Angel investors the opportunity with great projects and talents with international background.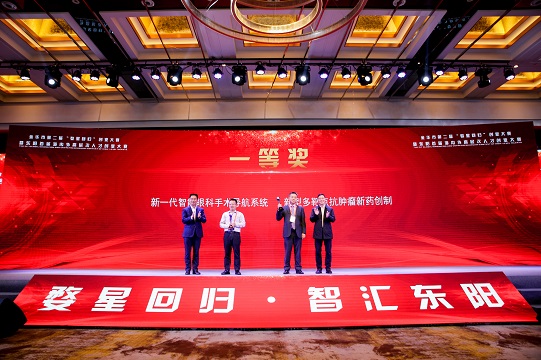 The Omni-directional intelligent furniture system won the second prize on the Xinchang Innovative and Startups Contest. The founder Yu Yang had joint capital with a local company and started a company. The product "intelligent voice lifting controller" has been put into the market.
In Xinchang, there were 4 talents who won the contests had cooperated with local quoted companies, and their own project with high-tech has implemented.
Making efforts on something that follows the current situation is a necessary concern for a president of start-up company. To help every talent who lives overseas but has passion to start career in their homeland, Jin Hui is confident for solving problems for them, when they are unfamiliar with Chinese business environment.
We had an incubator called Sage Valley, which is a business accelerator. It is our own data base that covers the capital resource worldwide and the leading talents from high-tech industry. Through the way of venture capital funding to high-tech industries, such as AI, Intelligent Manufacturing, New Materials, Energy Conservation, Environment Protection, Health information and etc, we could provide all start-ups and high-end talents with professional help in advance.
To understand an elite's need and match them into a right industry, Saichuang Weilai needs to learn more about regional industries on their pros and cons. Since 2017, we started to visit over 200 local companies including quoted and headed companies in Ningbo, Shaoxing, Huzhou, Jiaxing, Jinhua, Taizhou, Wenzhou, etc. With several visits, "Industry Research Report 2017-2019" finally came out.
Exploration and learning would never stop. Within 5 years, there were 4 types of data bases created. They are start-ups projects with more than 20000 high-tech cases, international leading investors with 4000 contacts, hundreds of projects and talents from quoted companies, and a data base of regional policies.
In the future, we hope that above data bases we created will serve growing needs of innovation and high-tech industries. Besides innovation, start-ups, technology transfer, incubation, our services will be wider and particular, in order to serve more people in the dark.